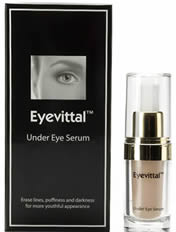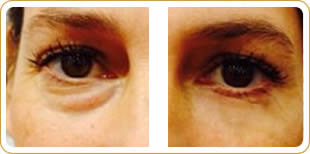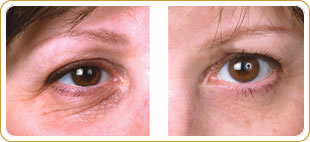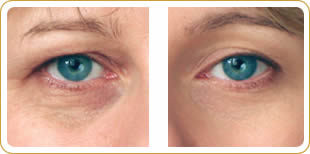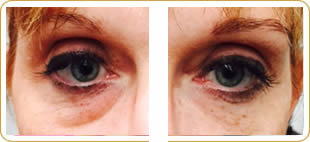 Before and after photos - a magic eye lift that lasts for 10 hours and is ideal for those special occasions when you need to look your best
Eyevittal Instant Eye Lift Serum
Eyevittal is an under-eye non surgical eye lift serum. When applied under the eye, it erases fine lines and dark circles. It works in minutes and yet lasts up to 10 hours, giving your skin a more noticeably smoother and younger look.
Eyevittal is a dream look instant eye lift that has to be seen to be believed.
How It Works
Eyevittal is a light weight formula that works immediately by forming an invisable veil under the eye, tightening the skin's surface to reduce the appearance of puffiness, fine lines and dark circles in an instant.
Eyevittal is easy to apply. Please stir well with the spatula provided so that all the ingredients are mixed together on clean dry skin. Apply a small amount onto your ring finger, working from the inner eye, following the eye contour outwards to the temple in a single stroke. Please keep still and ensure there is no facial movement while this dries. You will feel a firming sensation that will disappear after a short period of time.
What Are the Benefits of Our Eye Lift Cream?
An instant, non-surgical, 'magic' eye lift
Smoother under the eye in minutes
Not tested on animals
Lasts up to 10 hours
Can be used for men
Suits all skin types
Can be used in the privacy of your own home
15ml bottle